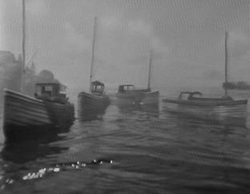 The Shrimpers
The Shrimpers appear in various episodes, they had a note-worthy role in "Ghosts", when a group of four or five were accidentally led into a mud-bank whilst following Warrior back to port, using him as a guide through the fog. They also were in "Warrior" when Warrior nearly ran into them.
Voice Actors
Edit
John Baddeley and Chris Tulloch (TUGS)
Ad blocker interference detected!
Wikia is a free-to-use site that makes money from advertising. We have a modified experience for viewers using ad blockers

Wikia is not accessible if you've made further modifications. Remove the custom ad blocker rule(s) and the page will load as expected.