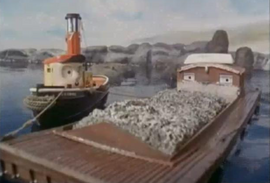 Pearl
Pearl is an oyster barge, hence her name. She appeared only in Warrior. Not only did she never appear in any other episode, but she was not even mentioned. In her sole appearance, she was seen dredging with Sunshine and Little Ditcher.
Voice Actors
Edit
Ad blocker interference detected!
Wikia is a free-to-use site that makes money from advertising. We have a modified experience for viewers using ad blockers

Wikia is not accessible if you've made further modifications. Remove the custom ad blocker rule(s) and the page will load as expected.