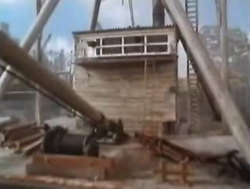 Mighty Moe
Mighty Moe is Bigg City Port's largest floating crane, well known for his booming voice. He is used for many salvage operations, in which he usually takes charge. Appeared for the first time in Jinxed, in which his hawser jammed whilst lifting Boomer out of the water. He also appeared in Regatta, and had one line in Warrior.
Voice Actors
Edit
Ad blocker interference detected!
Wikia is a free-to-use site that makes money from advertising. We have a modified experience for viewers using ad blockers

Wikia is not accessible if you've made further modifications. Remove the custom ad blocker rule(s) and the page will load as expected.